Welcome Emilie Brazinski, MS, LPC
Fash Counseling is excited to introduce our newest therapist!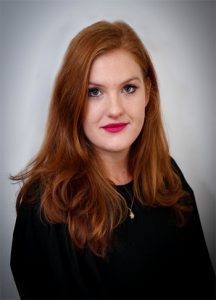 Emilie Brazinski, MS, LPC
Emilie is a Licensed Professional Counselor with a Master of Clinical Psychology from Benedictine University, with a subspecialty focusing on counseling children and adolescents. Emilie has worked with adult, adolescent and child survivors of Domestic Violence. She has special experience assessing and treating Trauma, Adjustment Issues, Post Traumatic Stress Disorder (PTSD), Attachment Anxiety, dependency issues and low self-esteem. She believes in a Trauma-Informed approach to counseling, where she creates a safe environment for clients to heal, grow and learn. Emilie is empathetic, validating and creative when coming up with approaches to help clients achieve their goals. Emilie believes that therapy is only successful if the therapist and client work together as a team to identify the client's needs and how best to meet them. She believes in empowering her clients and providing them with the tools that they need to better handle life's challenges.
Emilie has experience with providing Cognitive Behavioral Therapy, Dialectical Behavioral Therapy and Acceptance and Commitment Therapy, mindfulness training, and Play Therapy. She loves to incorporate art and creativity into her treatment, and advocates for the healing qualities that creative expression can have for some clients.
Contact us today to schedule your first appointment with Emilie!
630.410.9578 * jenna@fashcounseling.com