Welcome Brittney R. Lind, Psy.D.!
Fash Counseling is proud to introduce the arrival of our newest therapist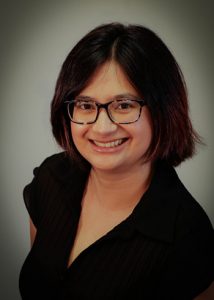 Brittney R. Lind, Psy.D.
Brittney provides a place of acceptance, warmth, and safety, where clients can share their story and feel understood. Brittney believes that acceptance and change go hand in hand: when people feel accepted and understood, they are able to engage in self-reflection and move toward their goals. Brittney helps clients identify the many factors that might be affecting their wellbeing – including past experiences, current environment, cultural context, biological factors, spiritual concerns, and more – and empowers clients with the skills and support they need to move in the direction they choose. Her approach to therapy is guided by respect for the client's experience and goals.
Brittney has worked in inpatient, college counseling, and community mental health settings. She provides individual and group therapy to adolescents and adults. She has a particular interest in working with survivors of trauma, individuals diagnosed with personality disorders or dissociative disorders, depression, anxiety, and young adults facing challenges in the transition to adulthood.
Brittney is a Licensed Clinical Psychologist. She received her Bachelor of Arts in Psychology from Harvard University and her Doctor of Psychology from The Chicago School of Professional Psychology.
Brittney has immediate openings and accepts most major insurance plans!
Contact 630.410.9578 for scheduling.