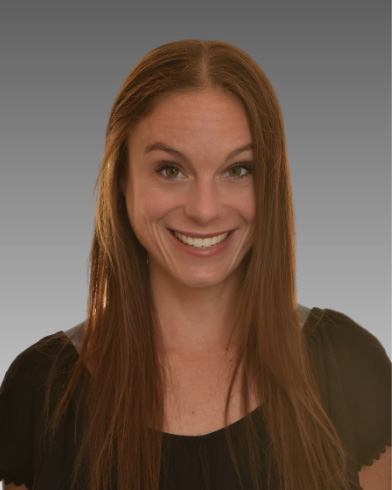 Kayla believes difficulties with an individual are the most challenging to confront and overcome. Each client is treated as a unique individual and is met where he or she is in therapy when working with Kayla. Clients are evaluated in regards to their current concerns, where they have been, where they would like to go and what they are willing to do to get there. A trusting relationship in which the client feels emotionally and psychologically safe is essential to venture out of comfort zones. Kayla strives to create this environment and provide therapeutic support to guide individuals in achieving a greater level of happiness, peace and satisfaction in life. 
Through years of practice, Kayla has acquired significant experience in working with adolescents diagnosed Autism, Depression, Bipolar Disorder, Learning Disabilities, ADHD, ADD, PTSD, Anxiety, Self Esteem, Self-Harm and Addiction. Kayla has practiced Trauma Informed Individual and Group Therapy in the city of Chicago with inner-city adolescents and young adults. Kayla also has significant experience working IEPs and school districts providing accommodations for students with special emotional, behavioral or learning needs. 
Kayla earned a Bachelors of Science in Psychology from Iowa State University and a Masters of Arts in Clinical Psychology from Governors State University. Additionally, Kayla completed additional graduate work at Iowa State University in neuropsychology and behavioral neurology. Kayla has also completed additional training in Trauma-Informed Therapy through Governors State University. Kayla is a Licensed Clinical Professional Counselor in the state of Illinois. 
Kayla also has expertise in the following areas: 
Abuse (sexual, physical emotional)
ADD/ADHD
Addiction
Adjustment Issues
Adolescent Concerns
Anger/Stress Management
Anxiety Disorders
Attachment Behavioral Disorders
Bipolar Disorders
Body Image
Borderline Personality Disorder
Bullying
Career Counseling
Children
Children of Divorce
Codependency Communication Issues
Crisis Intervention
Depression
Dual Diagnosis
Domestic Violence
Eating Disorders
Family Counseling
Families of Addiction
Grief and Loss
Group Therapy
Identity Development
Infidelity
Intimacy Concerns
Learning Disorders
LGBTQIA+
Life Transitions
Marriage/Couples Counseling
Mood Disorders
OCD
Oppositional Defiant Disorder
Panic Disorder
Parenting
Personality Disorders
Phobias
PTSD
School Refusal
Self Esteem
Sexual Issues
Social Anxiety
Self Harm
Women's Issues
Kayla is now booking appointments including nights and weekends! 
Kayla can be reached at 630.296.4055 or kayla@fashcounseling.com