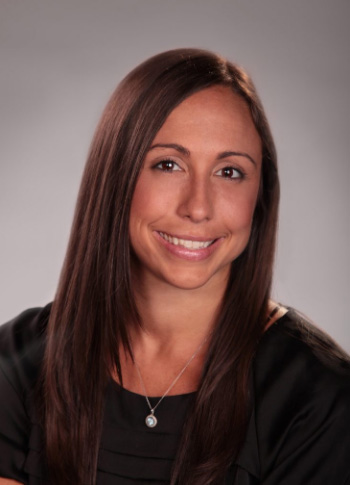 Jenna L. Fash, MS, LCPC
Clinical Therapist
jenna@fashcounseling.com
630.410.9678
Jenna is passionate and dedicated to her role of walking alongside her clients in their journey towards growth.
She views therapy as a collaborative process. This allows each person to identify and develop their own path in achieving their goals. Jenna creates a safe and empathic environment while she begins to build trust with her clients. She believes that each client brings their own, unique story to therapy and therefore her approach is tailored to meet each person's
personality and goals.
Jenna's clinical experience is diverse.
She works with adolescents (13 and up) and adults providing individual, couple, family and group therapy. She particularly enjoys working with individuals who are dealing with trauma, abuse (sexual, emotional and physical), depression, anxiety, body image, self-esteem issues, self-harm, and domestic violence. Jenna has a particular interest in working with individuals diagnosed with personality disorders as well as dissociative disorders.
Jenna received her Masters of Science in Clinical Psychology Degree from Benedictine University.
She is a Licensed Clinical Professional Counselor and a Divorce Mediator. In addition to her clinical work, Jenna enjoys providing clinical supervision as well as training to local schools and businesses on various topics in the field.
Jenna also has special expertise in the following areas:
Abuse (Sexual, Physical, Emotional)
ADD/ADHD (All Ages)
Adjustment Issues
Adolescents
Adult Children of Alcoholics
Anger/Stress Management
Anxiety Disorders
Attachment
Bipolar Disorder (All Ages)
Body Image
Borderline Personality Disorder
Christian Counseling
Codependency
Depression
Divorce
Divorce Mediation
Domestic Violence
Eating Disorders
Families of Addiction
Grief & Loss
Identity Development
Infertility Concerns
Marriage/Couples/Family Counseling
Mood Disorders
Obsessive Compulsive Disorder (OCD)
Parenting
Personality Disorders
Post-Traumatic Stress Disorder (PTSD)
Self-Esteem
Social Anxiety
Self-Harm
Wellness & Self-Care
Women's Issues